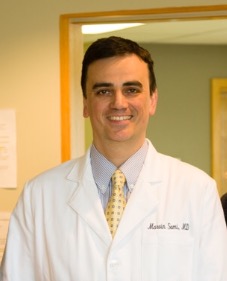 About Dr. Somi

Dr. Marvin Somi has been working in the North Shore since 2003 and established his Danvers practice in 2013. Dr. Somi was born in Ukraine, attended medical school at Russian State Medical University in Moscow, he earned a Master's Degree in Anesthesiology from Damascus University and completed his residency in internal Medicine at Our Lady Of Mercy Hospital /New York Medical College.

Dr. Somi is Board certified in Internal Medicine and his special areas of interest are Diabetes Mellitus, Disorder of Lipids Metabolism, Hypertension (HTN) and Weightloss.

Dr. Somi is married and has two children. He enjoys tennis, swimming, hiking and traveling. In addition to English, Dr. Somi is also speaks fluent Russian and Arabic.

You will find Dr. Somi to be very passionate, easy to communicate with, a great listener to his patient's concerns and genuinely committed to provide the best care possible.